Originally posted on Lancaster Online
Eric and Riley Naff's daughter Mila was a handful when she was a baby. She wouldn't sleep or eat and was hard to soothe.
She also had developmental delays. Their pediatrician referred them to a geneticist.
After the tests came back OK, it was on to a neurologist, a pediatric nutritionist, an ear, nose and throat doctor. But none of them had any answers for the parents.
A year ago, the genetic testing company the Naffs had used contacted them and asked for another test to help search for a match for the expanding list of gene mutations.
Researchers found three: one that didn't cause any disease; one present in Riley Naff, who was fine; and the third — DDX3X.
GeneDx, a Maryland-based company, had identified the mutation. Months later, further research proved the mutation had caused Mila's developmental delays.
The Naffs had their answer. Wednesday, they traveled from the Chicago area to Strasburg for the Clinic for Special Children's Family Day for girls with the DDX3X gene mutation.
The families learned about genetic sequencing, the biology behind genetic mutations and much more.
Many relished the opportunity to meet other parents of children who shared the disability caused by a newly discovered genetic mutation that was announced just last week in apaper published in The American Journal of Human Genetics.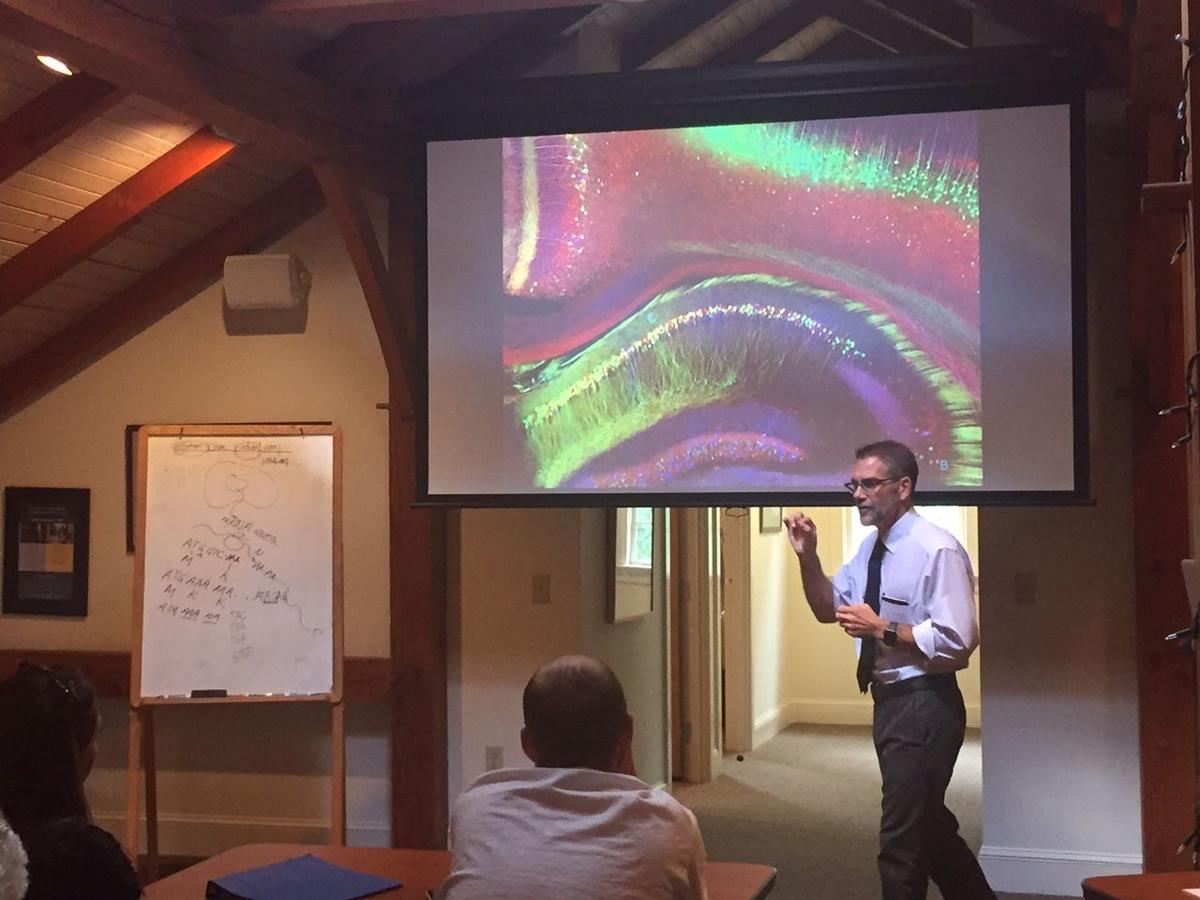 Several parents were still in awe over having the answer they had sought for years.
"To have somebody call me and say, 'We think we found a diagnosis,' is beyond me," said Patti Finkelberg of Long Island, New York.
As the parents introduced themselves in the morning at the Strasburg clinic, they shared a little about their daughter and their diagnosis, all of which happened within the last year.
Robin Henry traveled from Tea, South Dakota, to find out more about DDX3X, and find out what she could do to help her 8-year-old daughter, Lanie. Henry created a private Facebook group for DDX3X, but she also wanted to meet other parents of children with the disorder in person.
"There's no one that is going through what I'm going through in my area," she said.
"For 19 years I have not belonged to a group," she said. "And I actually have a group now. It's just overwhelming, really, to know that there are other people. When you have an undiagnosed child, not to be able to connect …"
She described her daughter, Sydney, as a 19-year-old with bright red hair who is developmentally delayed and loves listening to books read aloud to her.
"She is probably the happiest person I have ever met in my entire life," Finkelberg said.
Henry's daughter Lanie had severe reflux as a baby and doesn't talk, yet has learned to walk on her knees.
"You're describing my child right now," Finkelberg said to Henry.
"It's easier for her to get around on her knees," Henry said. "She doesn't talk but I can understand what she wants. And she's the happiest little girl, just like you were saying."
These connections happened throughout the day, with families sharing things like therapy tips.
Henry's daughter Lanie was selected for a competitive experimental treatment program in South Dakota. Through genetic testing, researchers found the DDX3X mutation about six months ago. The diagnosis was a big relief for her mother.
"I always wondered for so many years if there was something I could have done. What is wrong? And I didn't have any answers. The diagnosis brought closure," Henry said. "Now I know there's nothing I could have done."
(via Lancaster Online)